Listen: I'm a dog guy, hands down. I love dogs. I adore dogs. I usually get on the floor and play with dogs when I'm supposed to be talking to people.
You could say I got my start when I was a kid and my best pal was my Chow Chow, Hotai. That was the beginning of a long love affair with dogs.
I got my professional start years ago. Having left the teaching profession, I started conducting dog training classes at the local big box store. That was a safe, risk-free environment to get my feet wet in, AND I LOVED IT.
As word got out, classes picked up until it became a crucible, honing my skills with dog after dog after dog. At one point during the summer I was doing 17 classes a week!
Thus, within a few years my passion, experience, and knowledge grew beyond the bounds of what I could do in that setting. It became stifling.
And so, it was hasta la vista, baby!
I had already been blogging about dogs and dog training since 2011 under the name simpawtico, so it was a natural progression to develop that into a fully-armed and operational battle station!
Simpawtico Dog Training was officially opened in late Fall of 2015.
Listen: everybody wants to do something in their life that makes a difference. Helping dogs grow, love, and be loved more fully by their people is one of the most rewarding things I've done. And I get to do it over and over and over. It means the world to me.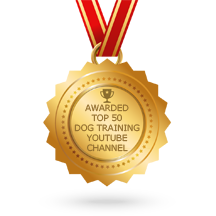 ---
Co-conspirators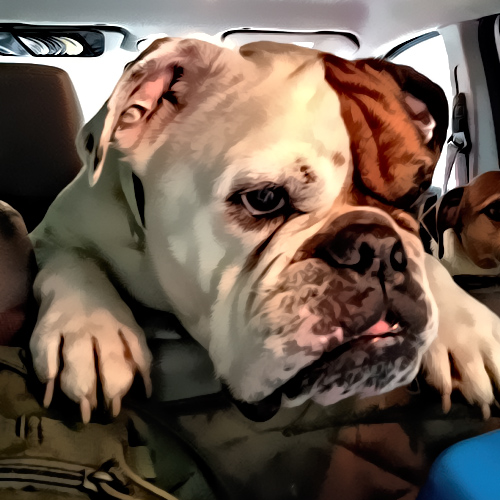 Dexter Augustus
Dexter is our 10 year-old English Bulldog I've had since he was a puppy. He's definitely my best buddy and we've been through some rough times together. When he's not loafing about, he loves going on car rides and short walks. Known aliases: Dexxy, D-Gust, Nitwit, MacGooch.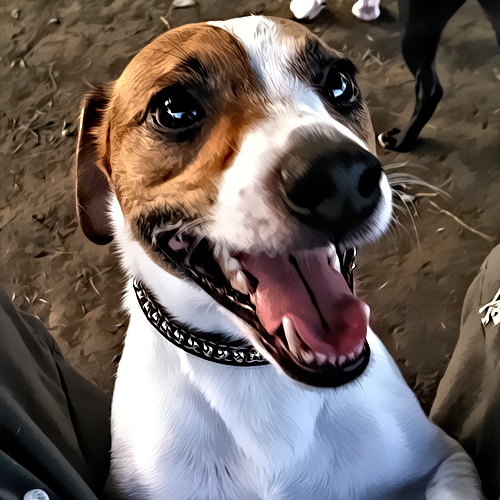 Darwin
Darwin is our 9 year-old Jack Russell. He's actually the reason my wife and I met; she brought him in for training when he was a puppy. Nowadays he loves going on long walks, sprinting in circles, and eating...oh my god what a little chow hound. I suppose he has to fuel that rocket somehow. Known aliases: Chuck Deezy, Waffles, Pickles, You Little Shit!
Olive
Olive is our two year old Boston Terrier. She was found as a stray, and when her original owner was located and didn't want her, she went into the shelter system. When we saw her, we knew she had to come home with us. She's spunky and curious with big shoes to fill, but she's rising to the challenge in her own, awesome way. Known aliases: Cheeseburger, Ms. Oyl, Lil' Black Olive.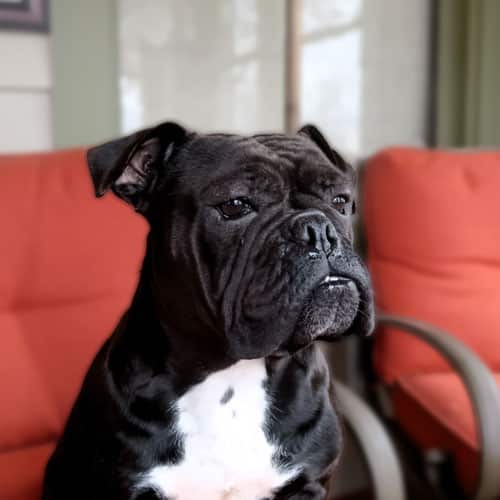 Wednesday
Wednesday is our 1 year-old English Bulldog. She was originally an impound transport from Rochester that was brought down to the Chemung County SPCA where I saw her. I'll be honest: it only took ten minutes with her to fall in love. She's curious, affectionate, and an easy-going little cuddle bug. Known aliases: Chicken Nugget, Weezy, Wendy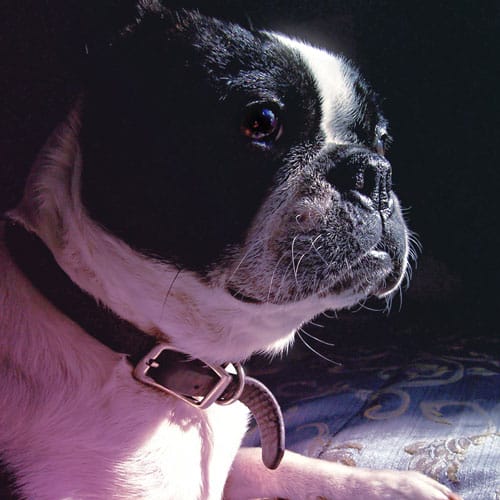 Bobo
We lost Bobo in February of 2017 to cancer. Bobo was our 9 year-old Boston Terrier. At a year old he was a rescue I was fostering with the North Eastern Boston Terrier Rescue that I bonded with and decided to keep. Please read his story and watch his tribute video HERE. We love and miss you, Bobo!
What Are People Saying About our Training?
Just a fabulous experience for us and our dog! Ian Stone is great and makes it fun for everyone! Can't wait for our next session.
We were blown away by Murphy's "transformation" even after the first few classes. You gave us the tools that we needed as dog owners to build upon and we're excited to continue with the next level class. Murph might not be the most well behaved dog but we can definitely see a difference and we can't thank you enough, Ian!
FREE DOWNLOAD
Get The Dog Owner's Basic Gear Buyer's Guide
28-page Curated List
Essential Gear and Accessories
Bonus Articles and Tips
Are you ready to start training with SIMPAWTICO?
Copyright © 2017 Simpawtico Dog Training LLC | All Rights Reserved | Website by
Moulin Diesel